APAC Cyber Security Trends 2023
February 8, 2023
6 min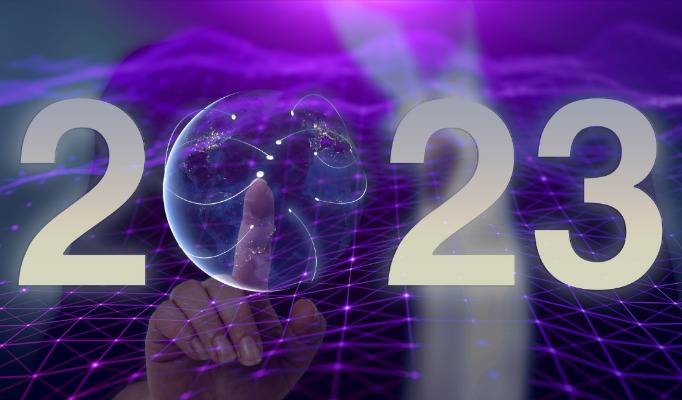 Where will you be spending money this year? Despite challenging market conditions and budget cuts across the board, most businesses are reporting an increase in their IT spend in 2023, particularly where cybersecurity is concerned. In fact, it is anticipated that cybersecurity will be this year's biggest driver of business IT spending.
Cyber attacks are becoming more frequent and are resulting in greater loss than ever before. Cybercrime will cost companies worldwide an estimated $10.5 trillion annually by 2025 - the greatest transfer of economic wealth in history.
Add to that reputational damage and legal ramifications, and it is clear there is a lot to worry about. These worries only grow for companies leaving the relative safety of their own shores and expanding into developing markets.

Cyber threats have no borders, and companies setting up shop in APAC have to bring cybersecurity levels up to standard as quickly as possible - often without their own IT team on the ground, and against the backdrop of a severe IT skills shortage in the region.

Being aware of cybersecurity trends is critical for ensuring you have the right resources, budget, and partners to manage the cyber risks facing your business. Here are the trends to look out for:

Ransomware Attacks are on the Rise
In 2022, an estimated 70 percent of businesses were victims of ransomware attacks, a large increase from the previous 5 years. Not only are businesses more at risk each year, but cyber criminals are adept at introducing new malware variants, making it more difficult to catch them.

At the same time, the Covid pandemic made remote work more popular with more people working from home. As convenient as that is for employees, home offices are less protected than centralized ones, particularly as many of them were set up in haste when the pandemic first hit.

In 2023, protecting sensitive data will be a key priority for all businesses, likely focusing on controlling access, encryption software and devices, and data loss prevention (DLP).
Cost Saving: Making Every Dollar Count
While IT and cybersecurity spend is increasing, organizations will need to start looking for ways to reduce their cybersecurity costs. They will do this in a number of ways, including:
Deploying next-generation security solutions that use artificial intelligence (AI) and automated detection and response (ADR) to identify and stop threats and fix systems automatically.
Using cloud-based security solutions that save on labor and hardware costs.
Outsourcing cybersecurity to trusted partners.

The IT Skills Shortage: Where Have all the People Gone?
Companies in the APAC region are finding it hard to fill in-house IT positions. According to the 2022 ISC2 Cybersecurity Workforce Study, APAC countries faced a shortage of over 2.16 million IT people in 2022, leaving businesses operating there more vulnerable to attack.

As remote work becomes more popular and training institutions battle to keep up with demand, this skills shortage continues to worsen. At the same time, cybersecurity continues to grow rapidly as a field, and demand for highly-skilled professionals is increasing urgently.

Take this brewing storm and add the complexities of being far from home, and it becomes clear that finding the right partners on the ground will be critical for APAC-based businesses.
Digital Transformation: Seal a Door and a Window Opens
A cybersecurity specialist's work is never done. The IT landscape is constantly changing as organizations continue to adopt new technologies. While cybersecurity specialists are working to secure existing technologies against possible attacks, new systems, hardware, and applications will be introduced, creating a constantly shifting goal post.

Organizations have to keep up with new and exciting developments in areas such as the Internet of Things (IoT) and AI in order to remain competitive, and this will keep cybersecurity as a critical ongoing resource needed for business safety.

Internet of Things (IoT) Security: The Many-Headed Hydra
The IoT - the network of devices that connect and exchange data with other devices and systems over the internet - is growing at unprecedented rates. According to IDC, there will be 55.9 billion connected devices by 2025.

With the increasing number of connected 'things', security risks are compounded, and cybersecurity will become even more important, as securing these devices and the networks they operate on grows increasingly complex - and critical.

Businesses based in China are at the epicenter of the IoT. China is a leading manufacturer of connected devices - China Telecom estimates that by 2020, 95% of IoT devices were manufactured in China. The IoT market within China itself is formidable - it is expected to have 6.4 billion devices in use by 2023.

Positioning a business to both take advantage of the IoT in China and protect itself from it will be a key challenge for China-based organizations going forward.
Cybersecurity Insurance: The Last Stand
Cyber insurance is the last stand against cybersecurity breaches. Up until recently cyber insurance premiums were prohibitively expensive, but they have since normalized, making it more accessible to a wider range of businesses.

On the back of this normalization, the cyber insurance market is also expected to expand into new markets, particularly into the APAC region, where there is a growing awareness of the need for cyber protection. In particular, the cybersecurity insurance market in China is expected to grow rapidly as the government continues to promote its development.

As is always the case with insurance, peace-of-mind is not easily won. Insurance underwriters will continue to have very strict cybersecurity requirements for coverage to be valid, and a failure to put those in place will mean that organizations will face severe coverage restrictions or claim denials.

All of this means that businesses will focus on cybersecurity best practice, and will invest in both security and cyber insurance to best protect themselves. In APAC regions it is essential that they have the best partners to help them navigate this very tricky area.
Is Your Business Fit for the Fight?
A company that can address all of these trends ahead of time will be set up for success. Key to this is ensuring you have the right resources and skills to stay ahead of the curve, particularly if you are expanding into the APAC region.

Fortunately, QTS is best positioned to partner with APAC-based businesses to meet these critical challenges. QTS has a solid infrastructure set up across the APAC region. Aside from the facilities, data centers, and software applications, we provide teams of highly skilled professionals with deep local expertise and knowledge who will advise and help navigate the foreign environment.

From finding the right insurance coverage in China to providing scarce cybersecurity skills in Malaysia, QTS's large APAC footprint means that we can be by your side wherever you are. Contact us for any questions or to find out more about our services.