Doing business in APAC? How to focus on your business and let your IT systems run themselves
January 17, 2023
6 min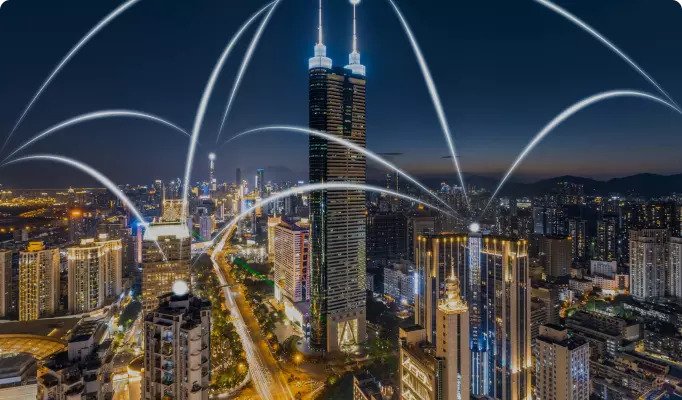 Who runs the world? IT does! There's no getting away from it - an effective IT infrastructure is the foundation of business effectiveness and is fundamental to the sustainability and scalability of most businesses. The proper investment in hardware, software, network services, and the right people could be the difference between a profitable company and a failing one.
Companies need to be able to focus on their core business - particularly during times of expansion, acquisition, and growth - without being obstructed by limitations in their IT infrastructure.
Building IT Infrastructure is not for the Faint-Hearted
Creating the optimal IT infrastructure for your business is complex and demanding. Even without any radical advancements in technology in recent years, IT setups and operations continue to face challenges - from finding the right vendors, integrating multiple new and legacy systems, and upscaling systems to meet increased demand and access, to cybersecurity concerns, working across multiple operating systems and optimizing cloud computing access and resources.
These challenges can become even more frustrating when setting up your IT infrastructure in a foreign country, a necessity for any company that wants to go global. While companies are setting up offices all over the world, entry into the APAC region is currently very attractive for businesses across a range of industries due to ongoing growth (even with the recent slowdown in China).
Setting up shop in the APAC region is not without its unique demands and frustrations, however. While companies globally are bracing for a tough 2023 given difficult geopolitical and economic conditions, APAC countries are facing the additional strains of an infrastructure that is improving but remains insufficient to meet growing demand.

The Challenges of Expanding into APAC
The Asian Development Bank (ADB) reports that if APAC is to maintain its economic growth, the region needs to invest $1.7 trillion annually into infrastructure - with power and telecommunications accounting for approximately 66% of that needed investment. Local infrastructure concerns are only part of the problem. A company wanting to expand into the APAC region faces a whole host of challenges and distinct problems before they even start thinking about IT solutions.
These include:
Unstable budgets that impact distribution and supply networks and affect pricing
Maintaining consistent quality control
Cultural and communication differences
Language barriers
Time zone differences
Unknown costs in APAC
Many of these challenges can be addressed by having a local team in an APAC country, but most global multinationals aren't equipped to build or maintain such a team.
It Doesn't Stop There
Beyond the more general challenges of expanding into APAC, building an IT infrastructure is highly complex and has many moving parts, stakeholders and interdependencies. The specific issues that multinational companies must deal with when implementing an IT strategy that will allow them to function effectively across the globe, include:
Optimizing the tech stack so that all applications work in each location
Ensuring optimal servers and cloud storage, particularly in China where after a slow start, they have made rapid strides in migrating to cloud computing, becoming the world's second-largest market
Firewall configuration and security protocols to ensure the safety of company data and systems across regions
Fit-for-purpose connectivity
Implementing global enterprise resource planning (ERP)
Training and compliance to ensure best practice is implemented globally
In order to manage the above, companies require the right IT specialists on the ground who are able to take into account the varying infrastructure capabilities of the specific region. Without such specialists, jobs that would ordinarily take hours or days to do can easily take weeks….or longer. This is even more true when integrating an APAC arm of the business into the global IT setup - it can be an overwhelming challenge without the right people by your side.
Building an IT team on the ground is key to solving many of these challenges, but starting a team from scratch is not easy - particularly when faced with the cultural, language, time, and geographical differences involved in multinational operations. This also runs the risk of detracting the business from core strategy and activities at a critical time.
Local IT Teams are the Solution
The ideal solution is to have a team on the ground who can solve your IT problems quickly and comprehensively based not only on their IT expertise, but also on their knowledge of local language, culture, and the ways in which business is done there. And that's just the beginning. They need to have a wealth of field experience in areas that are affected by local contexts, such as procurement - which is done differently in different countries and markets and requires knowledge of local rates and price fluctuations in the region and in other countries.

Getting the IT Team you Need with the Flexibility you Want
Setting up an IT team in a foreign country can be made much easier with the support of professionals offering strategic and focused partnerships with a range of companies from different industries operating in APAC countries.

QTS Global, for example, has made a science out of creating the ideal combination of elements and people to solve your IT needs and mitigate the obstacles faced by businesses in APAC-based countries.

Starting with thorough audits conducted by local experts who know the context intimately, QTS Global helps businesses to understand all risks and needs in their APAC IT environment–from risk ratings to system vulnerabilities, as well as pinpoint any critical updates needed. They also identify team needs and set up the ideal team for the business - teams comprising motivated and expert local IT specialists ready to offer all the support the business requires, including technical and security support, software updates, and implementing patches to fix bugs.

With access to a local team built for your direct needs, not only are you positioned to create an optimal IT infrastructure that will integrate seamlessly with your global business, but cost and time savings can be redirected to core business functions.
The IT Infrastructure Support that Brings APAC Business Home
Building and maintaining the right IT infrastructure for your business and getting the right support for your entire tech stack has its challenges. Doing it in a foreign country with different practices, resources, and customs can feel impossible. Add to this the need for APAC team-member support and on-going interaction with global headquarters and other regional offices, and it becomes clear that local partnership is essential for successful integration. The solution: a fully integrated local team in the region that operates as an extension of your own IT team and saves you time, money, and a huge headache.

QTS Global provides remote IT support in the relevant regions in which their customers are operating. They also offer support to complete Greenfield initiatives as well as a plug-and-play IT support solution capable of slotting into an existing IT team to help with any challenges they may face.

With the range of solutions from QTS Global, building your APAC-based IT support is closer to home than you know. Visit our website or contact us now to find out how we can help your APAC journey.